Choose the eMarketdomains.com WHOLESALE Domains Club Offer (below), best suited, then "Click" "Proceed to Checkout.
The panel below is not interactive, please use it only to compare Plan Prices. You will be
able to choose the specific plan & no. of years, during your checkout process.
At checkout, you may only choose either a: 1 year, 3 yr., 5 yr., or 10 year Membership.*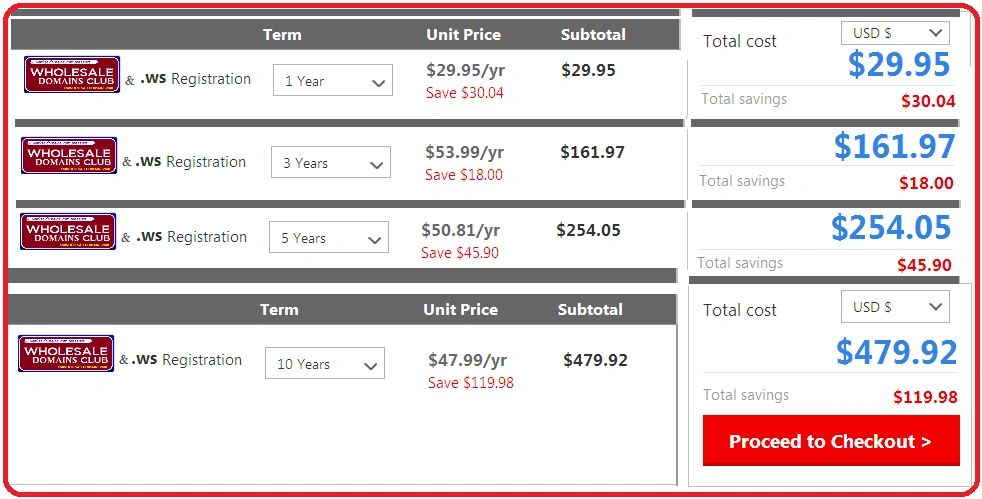 * These amazing prices are only avialable on the 1, 3, 5, and 10 year Wholesale Domains Club Memberships
from eMarketdomains co.
Click Search Box
(below)
to get our .WS Search Page -
based on your choice in the Chart Above, Enter your savings-years desired, later, during Domain Registration process.
You may
purchase a .(dot) ws domain plainly, by itself,
in the 2, 4, 6, 7, 8, and 9 year registrations.
But it will not include our Wholesale Club membership.